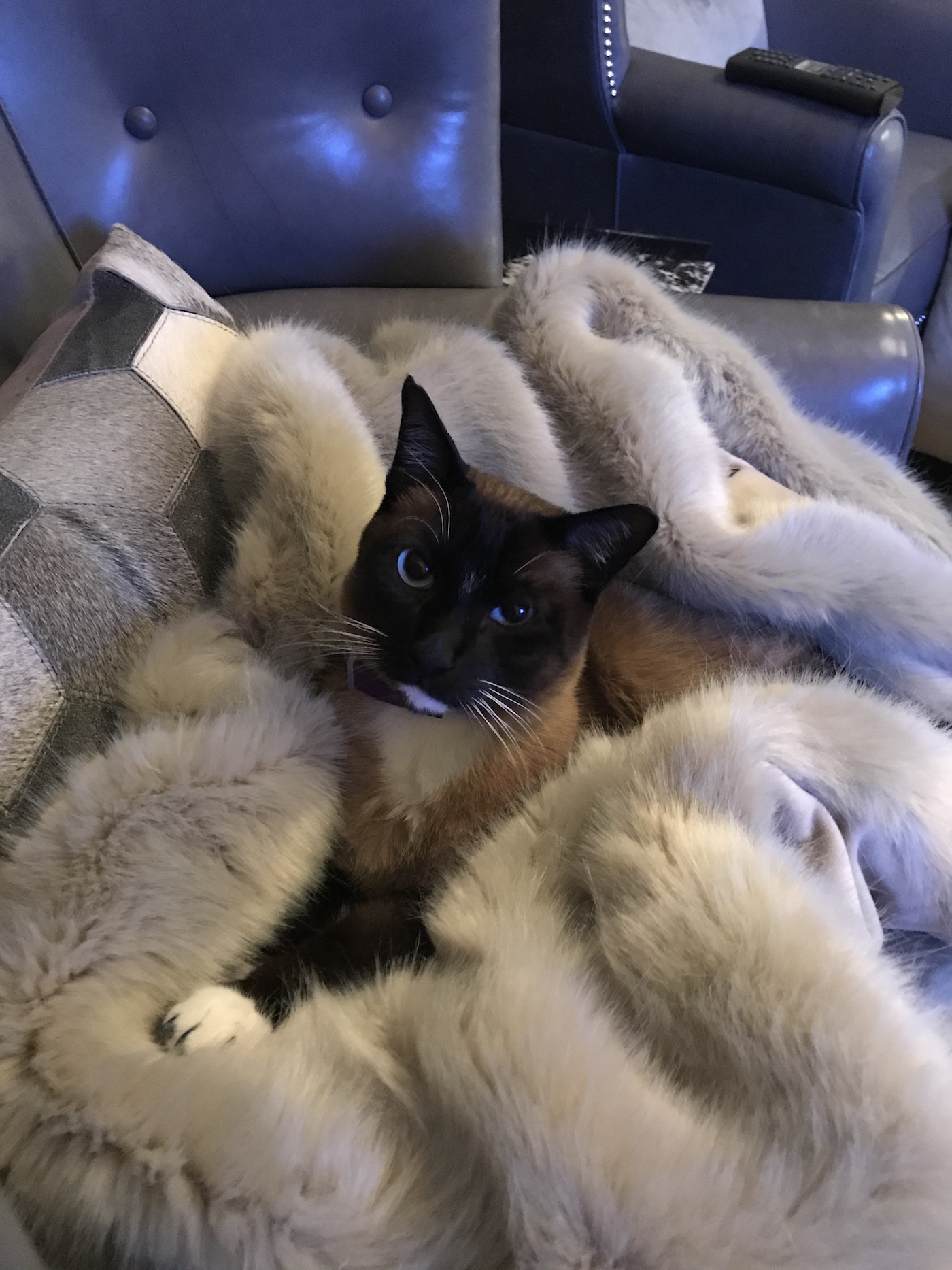 CONGRATS to Benjamin, TCC's 2017 Cutest Pet Photo Contest Winner!  Benjamin received a whopping 401 votes!
Prizes were awarded based on total votes, including online and live voting at our first annual gala, Whiskers & Whiskey: A Silent Auction & Benefit for The Cat Connection held on December 2nd, 2017.  All online entries were automatically included in the live voting at the event. 
Benjamin will be featured on a TCC wine bottle label via Benefit Wines.  He has also won a $100 Petco gift card, the "2017 Cutest Pet Grand Prize Winner" Certificate, and most importantly, bragging rights for a whole year (until next year's contest)!
"Beni came to live with us after being fostered by the amazing people at the Cat Connection.  From the start, he has ruled the house and insists on being pampered!  Beni proves that a little time and love can help any cat become a real love bug.  Without our friends at the Cat Connection, he may never have gotten the chance he deserved." Phil & Mike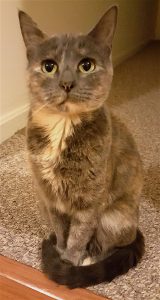 In addition, a warm and heartfelt congratulations are also due to the runner's up of TCC"s 1st Annual Cutest Pet Photo Contest! They are:
Mabel – 1st Runner-up
"When Mabel came into my life, she was very sick and needed lots of care. She is now the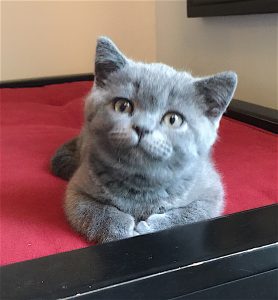 most affectionate, loving, healthy 4-year old little girl in the world! She is my buddy through thick & thin and I thank God every day for bringing her into my life and helping her through her illness. Not a day goes by that I don't kiss her little forehead and tell her I love her." – Dixie
Hugo – 2nd Runner-up
"My 17 year old stray Fermin passed away after a brief illness 2016. We missed him terribly and so after a period of mourning, I started volunteering with ferals through TCC. Two months later Hugo, through a twist of fate, became ours. He came home the same week I helped rescue a 3 year old feral, Ezra. Both their lives are different than Fermin's, but Hugo's behavior reminds me of our old friend every day. And he is busy socializing Uncle Ezra with his sweet ways." – Tom
Tillie & Diego – 3rd Runners-up
"Tillie was rescued by The Cat Connection in 2016. She was found outside and pregnant. She was fostered through her pregnancy and I am told she became a fantastic mama. Diego was adopted from The Cat Connection as a kitten and returned to them in 2016. While in foster care they found each other and became great pals. For us itwas love at first sight. We adopted both of them together. Our family is now complete. I can't remember life before they purred into our hearts." – Lisa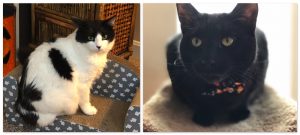 Mabel, Hugo, and Tillie & Diego have all won a $50 PETCO gift card to use toward all the toys, scratching posts, perches and catnip that their little hearts could desire!  
The Cat Connection would like to sincerely thank all those who participated by entering their pets and voting in this year's contest – your helped us raise close to $2,000! The funds will benefit many more kitties just like Benjamin, Mabel, Hugo, Tillie and Diego to aide in their care and with efforts to find them loving forever homes!