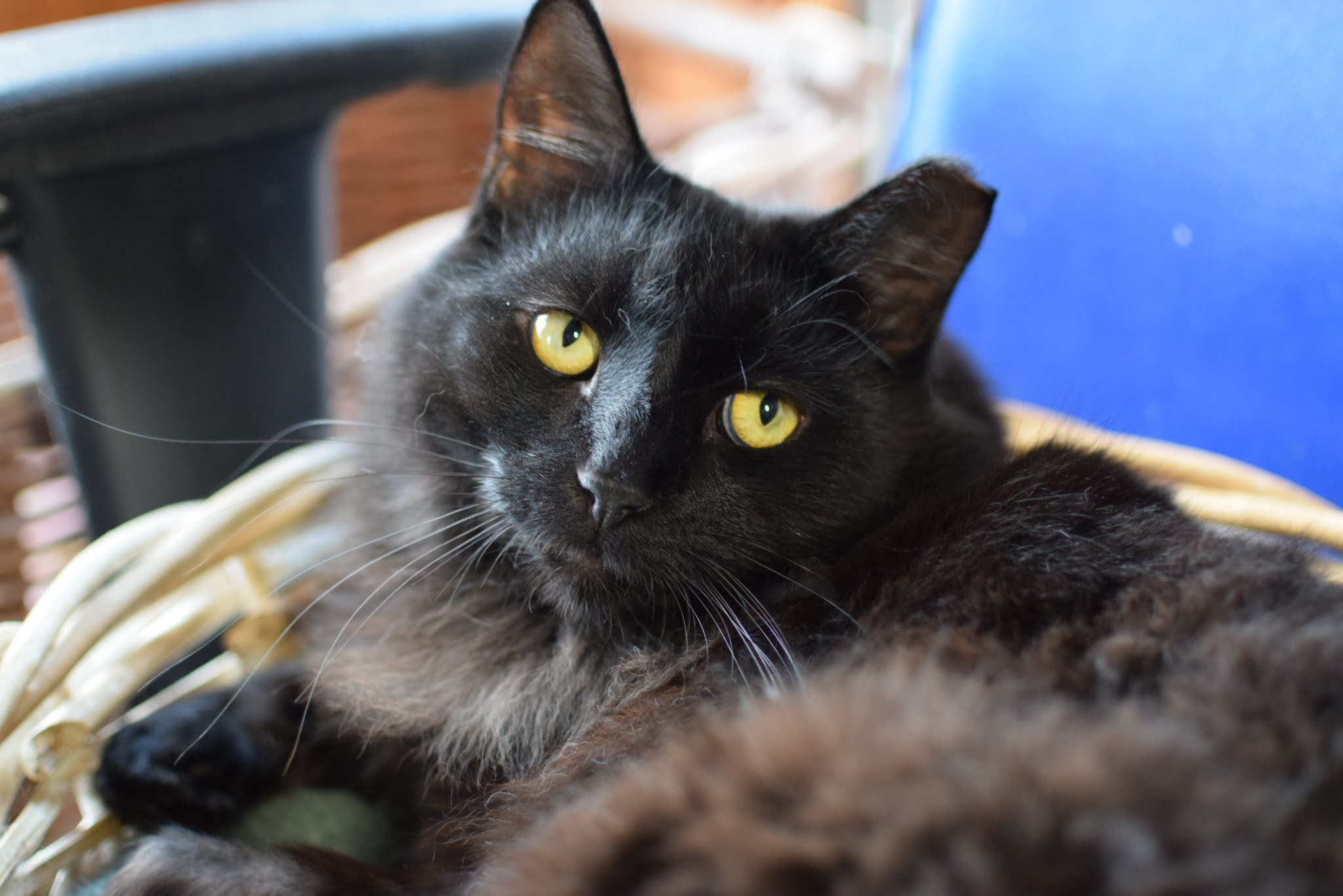 Hi, my name is Bruschi; you know, like the football player. I am just under three years old and all black with beautiful long hair, and it's not the kind of hair that tangles! Mine is smooth and silky. I am, if I don't mind saying so myself a very handsome cat.
The people that had me before just left me outside to fend for myself. I was trapped by people who thought I might be feral, but I was just scared! It took me awhile to learn to trust people again., but now I remembered I love to get petted and scratched and will roll around on my back asking for attention.
I get along with other cats, I don't fight and I really don't have a special friend, but I think I would like having another cat to be with. Oh, and I love playing with a feather toy!
I am really not very old and I would make a great playmate and friend for you. All you have to do is come and meet me and decide to take me home! OK?