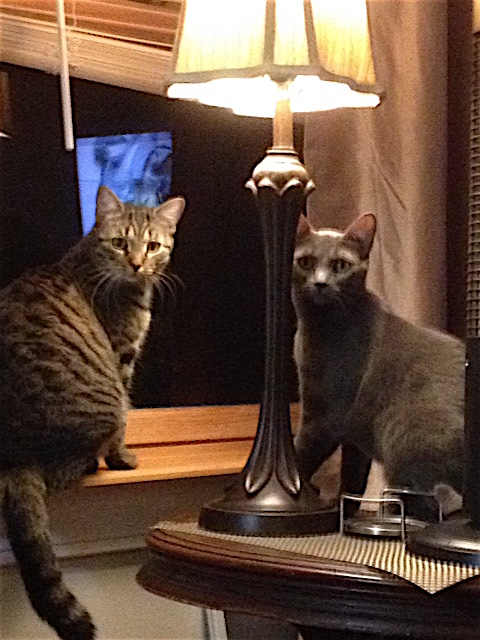 Hi, I'm Chelsea. I'm a beautiful gray girl and my sister Scooter is a brown/gray striped tiger with a beautiful white spot on her neck that looks like a medallion.
Now you know what we look like, let me tell you a little about us. We are 2 years old and shy until we get to know you. We like to hang around in whatever room you're in. If we hear a tap twice, we come running; it's play time with our favorite laser toy. We will have you laughing at how we each wait until we hear our name to know whose turn it is to run after the laser. We will also come running if we hear the treat bag shaking, Yum yum. If you promise to bring us along on our new adventure to our forever home, we promise we can provide you with quiet companionship.
Won't you please come see us and give us a chance?
Check out Chelsea & Scooter on Petfinder.