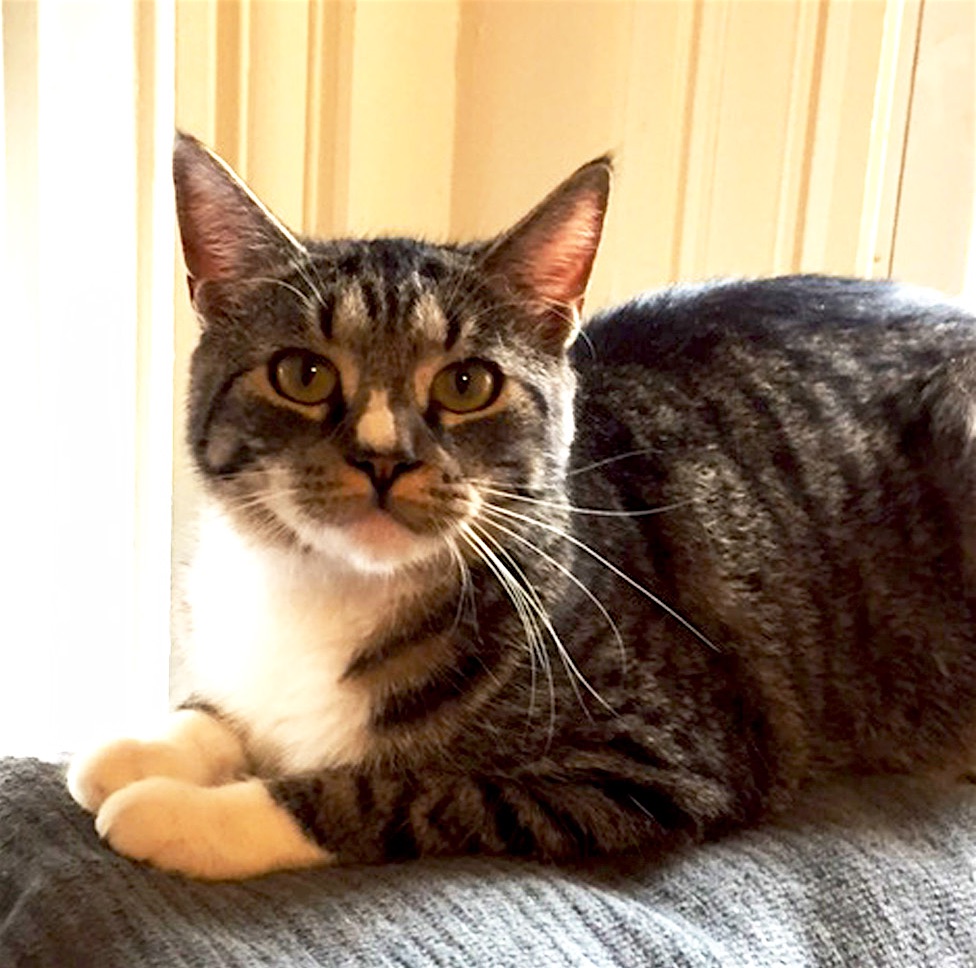 Hi there, we are Luke and the Captain and we are here to tell you a couple of things. First, we want to tell you about us! We are about two years old and we are very well behaved tiger and white brothers. We started our lives as kittens that were born from, you guessed it; a cat that had not been spayed. Needless to say, we needed a home and this really nice lady that we call Lovey took us in and she was really great! She went to the Cat Connection and asked them for help to make sure that we didn't make more babies by getting us neutered, (ouch!). We know that in the end that is really a good thing, but we didn't really think so at the time.
She gave us a really nice home with lots of love, and the Cat Connection kept in touch until eventually everyone decided that it might be a better idea for us to find a new home because our lovey lady just couldn't afford to take care of us anymore. She loved us enough to let us go.
We are going to really miss her but we are really thankful that she took us in for the first couple of years of our lives. She said to tell you that we should be in a home that has people who are around a lot because that is what we are used to and that we will be fine with kids and other cats. Oh, and we really like windows where we can check out the bird activity. That is so much fun! Toys would be nice too.
We want to tell you is that you should not give away kittens that don't have that spay/neuter thing done to them. If you have a momma cat that has kittens then call the Cat Connection and they will help you! They can help you get the momma cat spayed so that she won't keep having kittens and they can help you get the kittens adopted, but they will make sure that they can't make more kittens either and that is really important.
If you're interested in meeting us, please fill out an adoption application and we'll be waiting to meet you!